»How To Merge Or Create Multi-2gos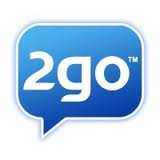 File And Application Required
2go Raw Or Zip File And Advance Menu Maker. Download An Advance Menu Maker Application And 2go Zip Files HERE..
Note:This Advance Menu Maker Can Be Used InMerging 2go Applications, Adding ScreenshotterAnd AlsoAdding Background To 2go.
The 2go Icon Image
Get A Picture You Want To Be The 2go Icon Image, Rename Toicon.pngThen Move To Your Memory Card(Don't Put In Any Folder)
Merging Of 2go Application To Be Multi (Five 2gos In One)
Move Your Application Image(icon.png)To Your Memory Card, Open The Advance Menu Maker, Press TheOptionKey Then Press"Set"Where YouMark All The Boxes There And Save. Now Locate Where The 2go.zip or _jarFile Is, Click On It And You'll See TheQuantityShowing1, Below It You'll See TheNames. Change The1To The Number You Want The 2go To Duplicate Itself e.g5. Change The Names If You Want Then Press The Center Button Key To Save. Now Press The"App List"To View Your Added File Ready For Merging, Press The Option Then Press Start ..You'll See Where To Enter TheProgram, Display And Author Names..Change Them To Any Name You Like. Now Press The Center Button And"Allow Application Access"To Start The Merging. After The Merging, Press The Option Key And PressView ResultsTo Show Whether An Error Occured Or Not.
Where To Locate Your Merged 2go File
You'll Find The Merged 2go File(test.jar_jar)In A Folder Named EAGLENET In Your Memory Card, Rename The File With Explorer Or BlueFTP Totest_jarThen You Can Rename To.jarTo Start Working.
Note:All The Merged 2gos Can Screenshot And Add A Picture As Background, Press Hold TheGreen ButtonIn Dialing Calls To Screenshot.. You'll Find Your Screenshotted Page In A Folder NamedJieIn Your Memory Card.
» Drop your comments Here!